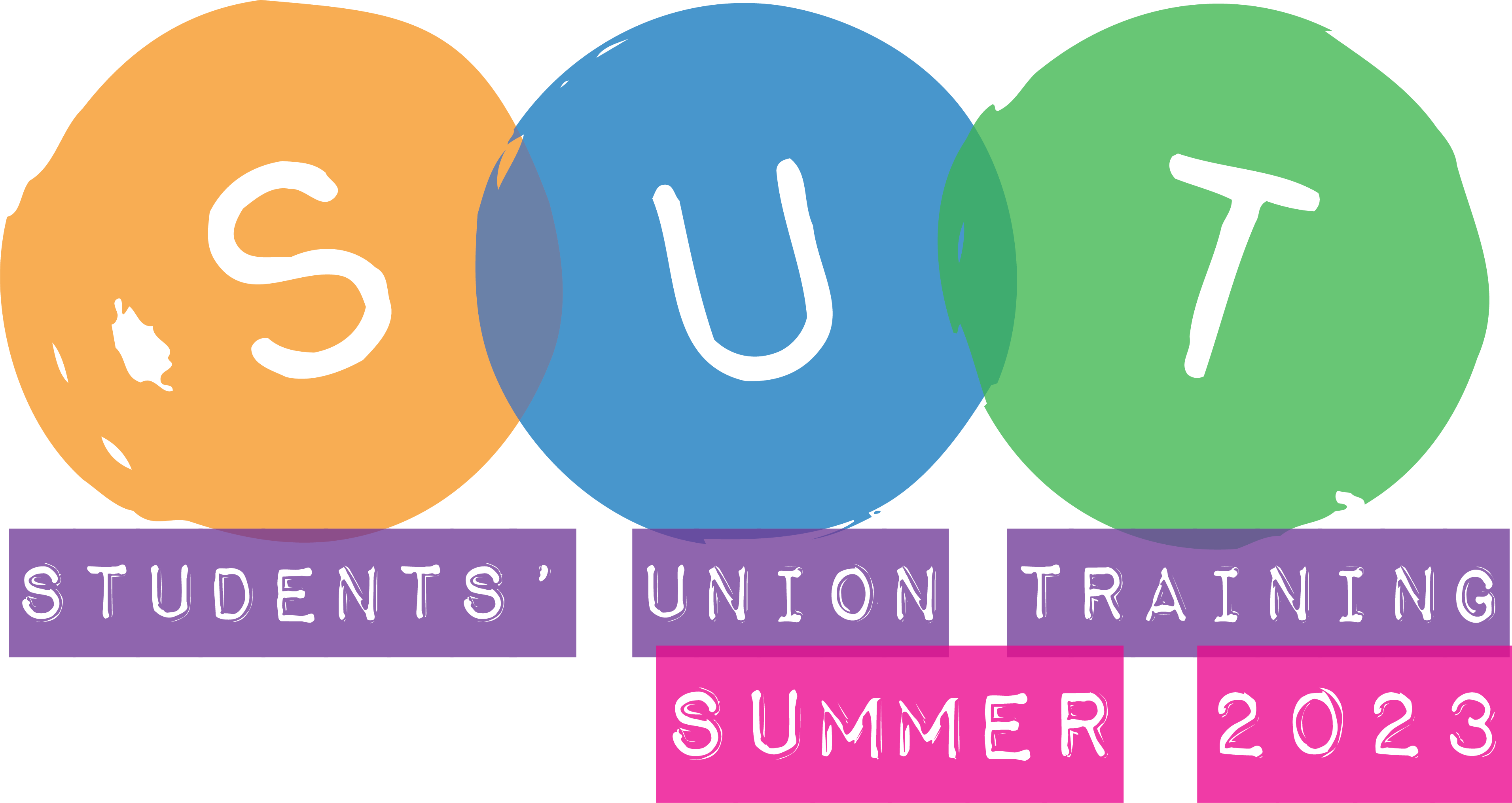 SUT+ Schedule
Think of SUT+ like a sandwich.
More training and information on Monday and Wednesday are the lovely bread.  The deeply satisfying plant based filling is the Simulation Exercise 'Ballybreag 2.0' on  Tuesday.
Queen's Elms BT9 Accommodation Location:
Queen's Elms BT9 
78 Malone Road,
Belfast BT9 5BW
Arrival and Registration QSU
Plenary: Welcome & Introductions – QSU Blue Sky Room
All to attend.
Alliance for Choice – QSU Blue Sky Room
Student Finance – SUSI – QSU Cube
The session will cover SUSI's eligibility criteria, the changes to the Student Grant Scheme for the 2023/24 academic year, the application process, details of how the officers can contact the dedicated help desk and the process for applicants to update their consent settings to allow us to discuss their applications with a Third Party.
Presidents' Working Group – QSU Light Room
Equality & Citizenship Working Group QSU Blue Sky Room
Campaigns Working Group – QSU Cube
Education Working Group – QSU Light Room
Conflict Management – QSU Blue Sky Room
Ben Archbald presents a session on developing skills for handling conflict in the workplace as a student officer
Events Planning – QSU Cube
Chris Clifford presents the partially postponed events planning session from SUT – this time with much (much) less risk management.
Welfare Working Group – QSU Light Room
SUT+ Barbie-Q
This Barbie has food on it. This BYOB chilled night at the Queen's Elms social space will present an opportunity to just relax. You're going to need an early night. The Simulation Exercise comes at you fast.
The Treehouse, Queen's Elms Halls of Residence
Breakfast
A breakfast bap before the off. We will start sharp at 10.30am
Ballybreag 2.0 – QSU Mandela Hall
You're an elected officer at Ballybreag Technological University Students' Union. Things aren't quite right since the merger, and it's time to take big decisions on the rumoured new student centre. Some of the local landlords aren't happy with the way things are, the new College President is on the prowl for cuts, the head of Student Services is a force and the crossover file you've been given is a joke.
And now a journalist wants a word.
Put some of what you learned through your life and at SUT into practice in our fun (hopefully) and hectic (certainly) Simulation Exercise.
Some parts of this event are intense and will be noisy.  Mature and realistically unpleasant themes, alongside some frankly silly scenarios.
TU Working Group – QSU Light Room
Grúpa Oibre Gaeilge – QSU Drawing Room
Dinner – QSU
What we need after Ballybreag 2.0 is carbs. Lots of carbs.
Breakfast – Junction Cafe, Main Campus
The Junction Cafe on the main QUB campus is the location for Breakfast today.
Ballybreag 2.0 Feedback – QSU Mandela Hall
Join your Ballybreag Crew to see how the semester went.
Boundaries 2 – QSU Blue Sky Room
Glen Guilfoyle's session was so highly rated, we've asked him back for more. Useful even if you didn't attend his first session.
Lunch
Eating food was so highly rated, we've asked them to make some more.
Pre-budget submission – QSU Blue Sky Room
A consultation and information session on the forthcoming prebudget submission.
NUS-USI Regional Meetup – Location TBC
The Environment, Climate Change & Your SU – QSU Blue Sky Room
As student leaders SUs are key to fighting climate change. This session talks about bigger things than plastic straws; outlining where Unions can be most effective, sharing campaign/policy ideas and resources 
NUS-USI Housing Rights – QSU Cube
Session will provide information on 'Housing Rights' and the services available.
This housing taster session aims to empower and educate staff on how to best support their clients and themselves using Housing Rights' services.